May I mention to the authors a recent article in the New York Times which considers the solution an optimal densest packing – a world record!

https://www.nytimes.com/2021/03/08/science/math-crumple-fragmentation-andrejevic.html?smid=url-share

Applications and games often nourish one another in mathematics
Several chapters of « Hidden Wonders » have been devoted to folds. This is an important area of mathematical science which deals with the contrary properties of a surface, like a piece of paper, spread out on a plane or packed tightly into a crumpled ball. The book describes several technical applications of folds so different ,from « haute couture » to electrolysis.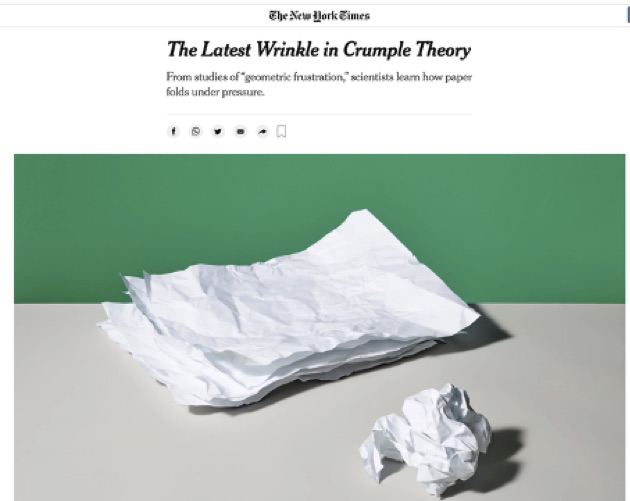 Dr M.Woolf  Northampton, Massachusetts (USA)