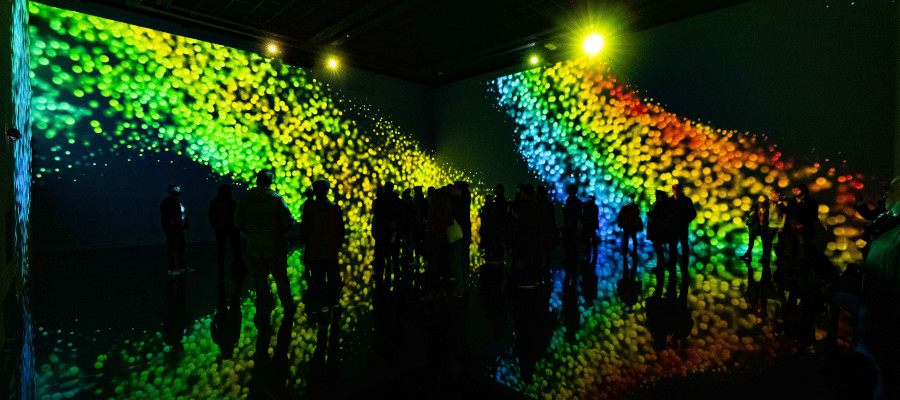 Art & Science: ultrasound microscopy images featured in Cell Worlds project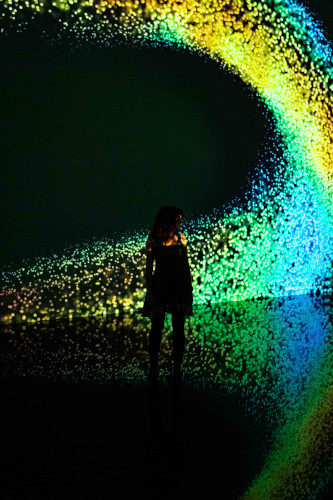 March 14th was the inauguration of Cell Immersion exhibition, hosted at the Bassins des Lumières in Bordeaux, France. This immersive exhibition is the first realization of Cell Worlds, a project mixing art and science with the objective of breaking the walls between research and society. We are proud to contribute to this project with our recent images of the human brain vasculature, acquired at micron scale resolution using ultrasound localization microscopy.
Cell Worlds is a scientific, educational and artistic project conducted by Renaud Pourpre, Terence Saulnier and Youenn Lerb. All three are dedicated to make science accessible to the widest audience through audiovisual contents based on actual scientific data. Their first realization, Cell Immersion, is an exhibition displaying microscopy images of the human body, collected from research laboratories.
The exhibition features recent images of the human brain microvasculature obtained in our lab by Charlie Demené, Mickael Tanter and their colleagues. The images were created by processing ultrasound localization microscopy (ULM) data. Advanced visualization methods were developed by Alexandre Dizeux, a biomedical engineer specialized in 3D graphic design. The results show for the first time micron-scale features in the brain hemodynmics. The detailed method was published last year in Nature Methods.

Read our previous post on transcranial ultrasound localization microscopy.
Credits: Bertrand Bernager (photos), Alexandre Dizeux (ultrasound localization microscopy images)