All applications are welcome, even informally. However, it is advisable to specify a minimum of what motivates you and your background 🙂
Application
The profiles to be searched correspond to a master of science level. A good level of English is usually required. The essential skills for a doctorate are human qualities, communication, creativity, autonomy, pedagogy and a strong motivation for research. A good programming, data analysis, physics or mechanics level is particularly appreciated.
You can send your application to Sylvain Patinet. You are encouraged to attach a CV and any other document establishing your skills and motivations: cover letter, detailed exam results, master's notes, names and contact details of professors and supervisors who have followed your work, letters of recommendation, master's thesis, journal and conference articles…
Schedule
Each year, doctoral schools in the Paris region offer several competitive thesis grants. Candidates can apply or contact us throughout the year. However, the ideal date to apply is typically between March and April. Of course, to find out if you like the thesis subject and our research team, the best way is to do an internship with us beforehand!!! Note that this approach also increases the chances of obtaining a PhD fellowship. Internships start around March and end in June. It is thus necessary to anticipate, and the best season to contact us for an internship is usually October.
Projects
Below are three projects (internship or thesis) related to:
– Multiscale modelling of the mechanics of disordered solids.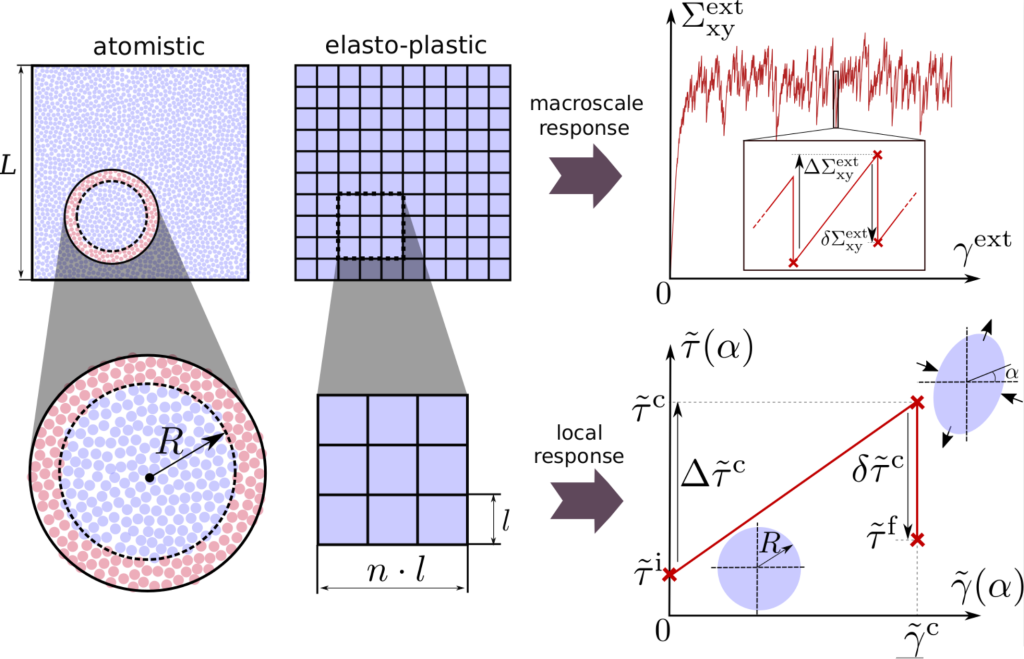 – Mechanical property of a stack of grain chains seen as athermal polymers.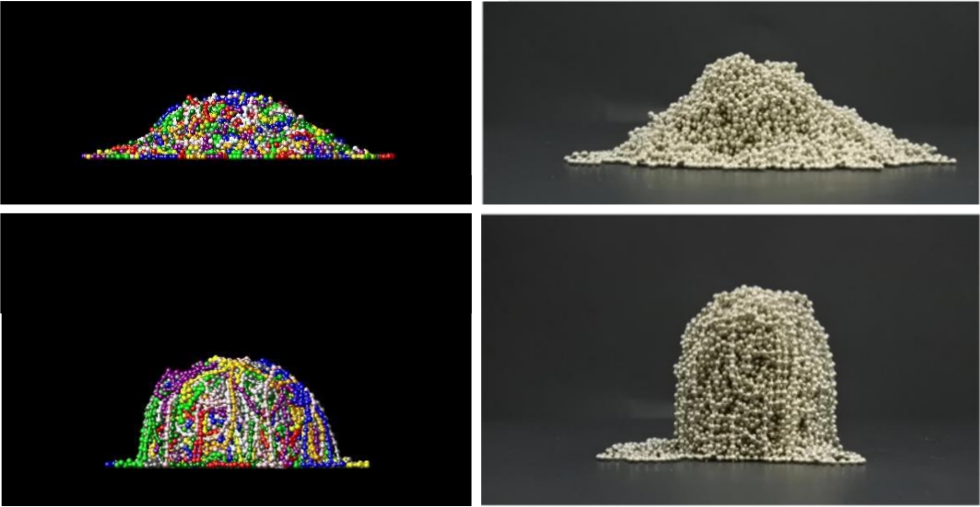 – Realistic and systematic atomistic modelling of amorphous solids.