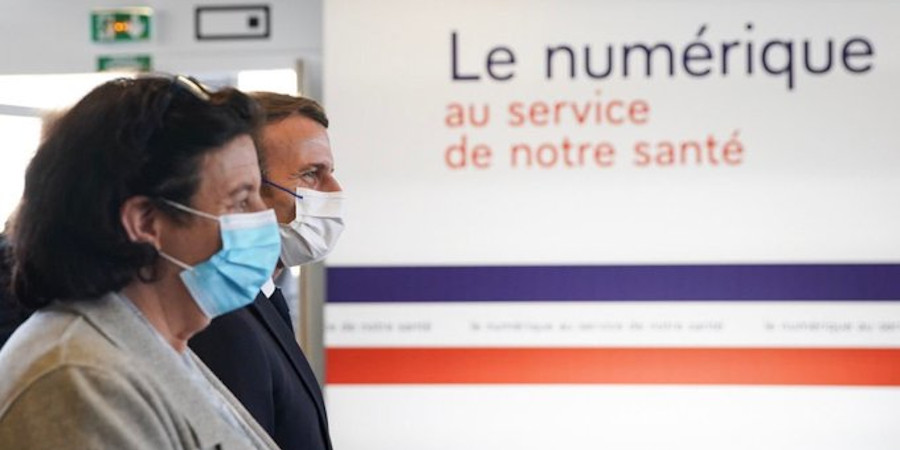 French President E. Macron launches Paris Santé Campus
On December 4th, French president Emmanuel Macron announced the kick off of a major project on digital health, coined "Paris Santé Campus", in which our laboratory will have an active role to play with the creation of an Institute of Physics and Technologies for Health.
Paris Santé Campus will reunite academic research institutions as well as private companies to create a synergy between scientists in health technologies, artificial intelligence, biology and medicine, social science, with the objective of "making France a world-leader in digital health". The campus will be located on the former military hospital Val-de-Grâce. It will host research activities, training courses and a start-up incubator. The project was initiated by five academic institutions: Inserm, PSL University, INRIA, the Health Data Hub, and the French Digital Health Agency.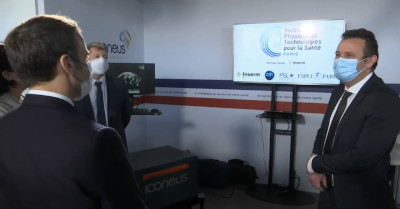 During the kick off, our lab director Mickael Tanter met the French president, the minister of Research and Higher Education (Frédérique Vidal) and the minister of Health (Olivier Véran). Mickael Tanter presented our research and the missions of the Institute of Physics and Technologies for Health which will be one of the three research institutes on site. He illustrated our ability both to make discoveries in fundamental science and to transfer technological innovations to the market through the examples of Supersonic Imagine, CardiaWave and Iconeus companies. In particular, Iconeus, a start-up issued from the lab, commercializes the first ultrasound neuroimager. Ludovic Lecointre, CEO of Iconeus, also attended the meeting and explained the roadmap and strategy of Iconeus, from technological developments to preclinical implementation and preparation for clinical translation.

In Paris Santé Campus, we will pursue our quest of better understanding human health through innovative imaging and therapeutic technologies that are able to provide unique and comprehensive datasets on the human body, and we will further interact with experts in artificial intelligence and quantitative biology to deploy new tools for digital health.