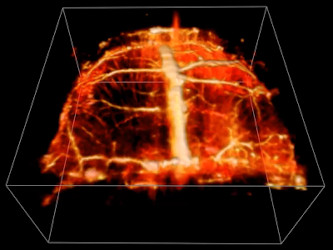 Best Student Paper Award at the 2018 IEEE
Our PhD student Jack Sauvage has won the Best Student Award of the IEEE International Ultrasonics Symposium which took place in Kobe (Japan) in October 20th-25th 2018. His work, entitled "Ultrafast 4D Doppler Imaging of the rat brain with a large aperture Row Column addressed probe", aims at developing an efficient solution for 4D ultrafast ultrasound imaging, using specific ultrasound probes which allow to acquire a full imaging volume with a limited number of transducers. The results have just been published in Physics in Medicine & Biology and are available here.
Uniquely in the history of this international congress – the largest in the field of ultrasound research, the best student award has been won by a student of our lab for six years in a row.