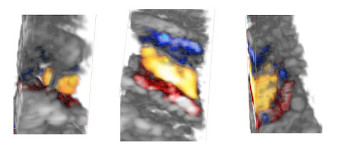 3D ultrafast ultrasound is the most cited paper in PMB over the past 5 years
Researchers of our team have won the 2019 Rotblat Medal, awarded by the journal Physics in Medicine & Biology to the original research paper that has received the most citations over the past five years.
The paper, entitled "3D ultrafast ultrasound imaging in vivo", had already won the Roberts Prize for the best paper published in Physics in Medicine & Biology on the year of its publication, back in 2014. It showed the first demonstration of volumetric tissue motion and blood flow mapping in human healthy volunteers using 3D ultrafast ultrasound imaging. Since this publication, "the field of 3D ultrafast ultrasound imaging has progressed rapidly", as mentioned in this short article acknowledging the obtention of the Rotblat Medal.
This field is still at the heart of our research today, with the recent publication of our latest developments for cardiovascular applications.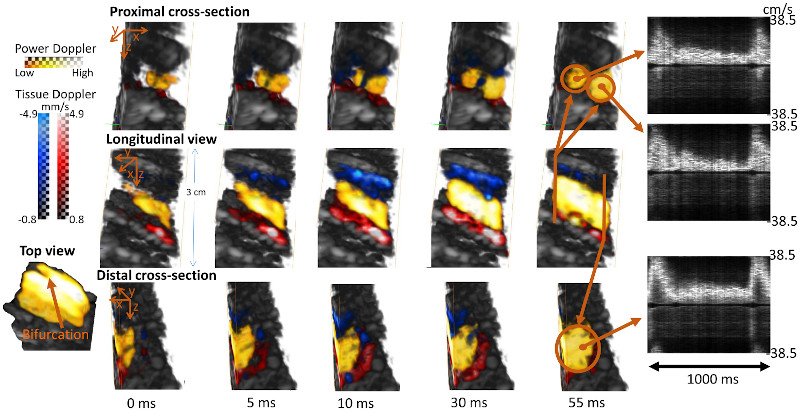 Full citation: Provost J, Papadacci C, Arango JE, Imbault M, Fink M, Gennisson J-L, Tanter M, Pernot M. 3D ultrafast ultrasound imaging in vivo. Physics in Medicine and Biology 2014;59:L1–13. https://doi.org/10.1088/0031-9155/59/19/L1