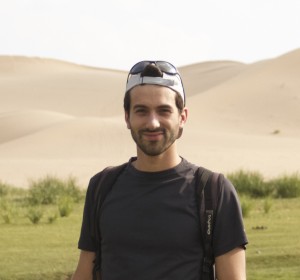 I am a PhD candidate within the Physics and Mechanics of Heterogenous Media Lab. at ESPCI (Paris). I am supervised by Eric Clément and Bruno Andreotti.
My research focuses on the nonlocal rheology of dense granular flows and also on acoustics in granular matter close to the unjamming transition.
I plan to defend my thesis by 2017 and I am currently looking for a post-doctoral position. I am interested by Complex Systems as well as Soft Condensed Matter physics. During my PhD I have designed and worked on several experiments: parabolic Zero-G flights (experiment of acoustics in weakly confined granular media) and lab. experiments (measurements of non-local effects in granular avalanches). I have also done DEM numerical simulations to investigate non-local phenomena in granular flows.
You can follow me on ResearchGate.
I also tweet but not so much.
Beside my lab activities, I like rock climbing, swimming, and back-packing around the world (Indonesia, Mongolia, Rockies in the US, French Pyrenees and Alps…). I am also very into Arts ; I like photography, going to exhibitions and to the theatre.