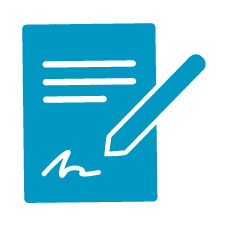 PhD offer: Functional imaging of the brain
We have an open position for a PhD student on functional imaging of the brain.

PhD offer: functional imaging of the brain
Job description
The laboratory Physics for Medicine Paris has developed an ultrafast and ultrasensitive ultrasound imaging technique for mapping the cerebral vascular network. The project that you will work on aims to develop an implantable device for functional ultrasound imaging to assess the risk of Stroke after brain injury, first on large animal models, and then on humans. You will work on acoustic simulations, the implementation and testing of acoustic sequences on new probes, the validation on animal models and the first trials on humans.
The work will be carried at both the laboratory Physics for Medicine Paris (Paris, France) and the laboratory PHIND (Physiopathology and Imaging of Neurological Disorders, Caen, France) in collaboration with the University Hospital of Caen and a med-tech company.
Candidate profile
Interest for medical and clinical issues
Knowledge in acoustic physics/ultrasound
Knowledge in signal processing and/or programming
Knowledge in neuroimaging and/or medical imaging
Ability to adjust and interact
Scientific curiosity
Required degree: engineering degree and Master 2
Expected start: spring 2021
Offre de thèse : imagerie fonctionnelle du cerveau
Profil du poste
Le laboratoire Physique pour la Médecine a développé une technique d'imagerie ultrasonore ultrarapide et ultrasensible, pour l'imagerie de la vascularisation cérébrale. Le projet sur lequel le candidat travaillera a pour but de développer un dispositif d'imagerie ultrasonore fonctionnelle implantable pour valider chez le gros animal, puis chez l'homme, le risque d'accidents vasculaire cérébraux post-trauma cérébral. L'étudiant devra travailler sur des simulations acoustiques, l'implémentation et le test de séquences acoustiques sur de nouvelles sondes, la validation chez l'animal ainsi que sur les premiers essais chez l'homme.
Le travail de recherche se fera au sein de l'unité Inserm U1273 (Physique pour la médecine) ainsi que de l'unité Inserm U1237 PHIND (Physiopathology and Imaging of Neurological Disorders) de Caen en collaboration avec le CHU de Caen et une société du domaine médical.
Profil du candidat
Attrait pour les problématiques médicales et cliniques
Connaissance en acoustique physique/ultrasons
Connaissance en analyse du signal et/ou programmation
Connaissance en neuroimagerie et/ou imagerie médicale
Capacités d'adaptation et d'interaction
Curiosité scientifique
Formation requise (ou diplôme) : Elève ingénieur et/ Master 2
Poste à pourvoir à compter du printemps 2021 si possible